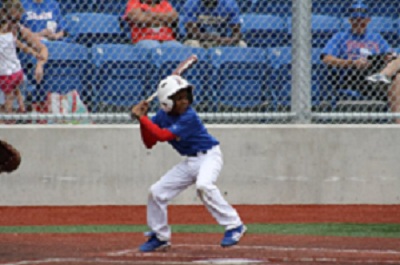 Corey Taye Stratton
BC Youth Excel Project Member
"Math is my favorite subject in school because I love solving problems and being challenged," is the response given by Corey Taye Stratton, who is a third grader at Linda Rankin Givens Elementary located in Clark County School District in Las Vegas, Nevada.

Even though Corey has a definite knack and excitement for playing baseball,

"homework and studying" are his top priorities everyday when he gets in from school, thanks to his mother's, Sylvia Stratton's, encouragement and insistence on getting an education. She was noted as being "a very smart lady who keeps him focused on his academics." Corey loves to read and is usually found indulging in a book even while riding in the family car.



This eight (8) year old's report card for the first trimester of the 2011-12 school year shows that he has maintained an "A" average in all subjects and has excelled in every area of his school experience. Corey has actually "maintained Honor Roll status from Kindergarten to third grade, was chosen Student of The Month and had Perfect Attendance from kindergarten through second grade, and he received the 2010 Principal's Award."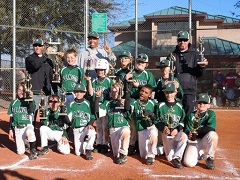 "Lil C" or "Lil Corey #6," as he is called by his team mates, nearly nine years old, is an avid baseball player. His batting average has been calculated as being .692 while playing for the Vegas Venom 9U, which was the highest of all the team members. His trophies are numerous and include First and Second Place winnings from 2010-2012. His most recent was the First
Place MLK Dreams Classic trophy won in 2012. Click here to see videos of the team posted on Vimeo website.


I'm sure you have guessed that it is his father, Corey Stratton, who encourages Lil Corey's passion for baseball since he was five years old. And fortunately, he has also already caught the eye of other folk who see a promising future for this young boy. His dad is very proud of and promotes the fact that "Lil Corey also has his own personal clothing line that he wears which includes T-shirts, jackets and hoodies." He added a special "thanks to Christopher Mayor and Miguel Narvaez III of The T-Shirt Diner, as well as Rich Lucas of Lucas Apparel Custom Screen Printing and Graphic Design, who currently provide Lil Corey's clothing line and finance some of his baseball obligations."


"Lil Corey has been selected to be profiled in …The Best in USSSA Baseball … book, 2011 edition, which will be available in a few weeks." USSSA is the acronym for United States Specialty Sports Association. According to an online reference, this honor is bestowed upon an elite group of very distinguished baseball players. Bravo, young man. Way to go.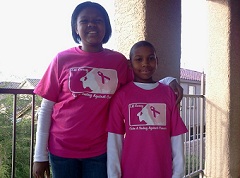 "Corey's sister, Yavni, attends all of his games in full support of her brother's passion for playing baseball," according to his parents, who adore and admire both kids." And in return, "Corey supports his sister's passion for being a cheer leader and attends her functions." The brother and sister team up by dressing alike in Lil Corey's attire on special occasions such as seen in the adjacent photo that shows them wearing pink shirts supporting Breast Cancer Awareness. An excellent way to promote Corey and his team, as well as build public relations for both children.
As most kids these days, Corey enjoys video games and spending time with his family and friends. His proud grandparents are William "Butch" Johnson of Chesapeake, Virginia and Hattie Stratton Giddens of Wachapreague, Virginia; Roberto R. Munoz from Las Vegas, Nevada and Margaret Gonzalez from Bakersfield, California. Though they aren't all living nearby, they are very much informed of the progress that their grandson and granddaughter are making in and out of school, which gives them reason to celebrate being in their lives.
The Bronzed Connections partners wish the best for Corey and his family who clearly prove that it pays to know how to prioritize your daily activities so that you can become successful. We're all expecting great things from Lil Corey and wishing the best life ever for the Strattons. Welcome to the BC Youth Excel Project. Your participation will undoubtedly inspire another child.


Click the BC LOGO above to return to the
BC Youth Excel Project Main Page
Find out what it is and see how you can also get profiled
Check back later to see who else has joined the team
Click on buttons to share this page with anyone, anywhere
Please invite your friends to join this project

Profile page written, designed and published by Ollie K. Mears
Owner of Mears Management and Founder of Bronzed Connections
Published January 30, 2012
---
| Online Mentors | BC Youth Excel Project | PR Associates | Sponsors |
---
| BC Members | BC Newsletter |
---
| Return Home | PR Services | Bronzed Connections | Owner Profile | Contact Info |