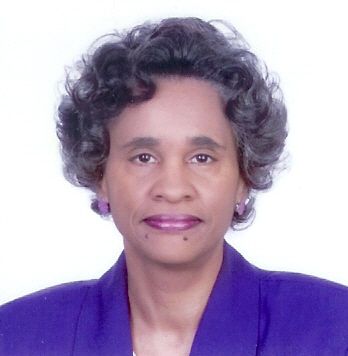 Professional Profile
Ms. Ollie K. Mears
Owner of Mears Management, Sole Proprietor
Founder and Publisher of Bronzed Connections

Licensed Management Consultant
Certified in 1996 by VA State Board of Education

Master of Science in Education, Business emphasis
Old Dominion University

Bachelor of Science in Business Administration
Management/Marketing primary emphasis
Finance/Accounting secondary emphasis
Virginia State University

Mary N. Smith High School Graduate, Valedictorian

This business, which provides mentoring for youth and adults globally, as well as specialized services for businesses, schools and organizations, evolved from personal and professional experiences as an educator and manager. Previously employed as a teacher for middle and high school youth and for adults, including trainer and tech coach for other teachers. Served as director of federal job services program, job developer, military (Army) program manager, financial counselor and debt mediator for army families. Initiated and served as employment counselor for army wives. Previously employed in the banking/business industry, prior experience as a feature writer (profiler) for a California newspaper, served as Public Relations Campaign Writer for successful California political candidate.
Have been involved as a student advocate since the 1980's. Referred by U.S. Congressman, Leon Panetta, and appointed as a consultant by the Superintendent of Monterey California School District to various school committees and community-based committees involved specifically in finding solutions to school conflicts and methods to increase student successes. Served as the Education Chairperson for Monterey, California branch NAACP. Employed from 1995-2004 as full-time computer lab manager and teacher for Accomack County Virginia Alternative Education Program. Nominated 2001 Teacher of the Year for the school.
Since 2005, have mentored students (online and offline) and their parents, met with teachers, counselors and principals. Attended school conferences with parents as their partner to help them mediate the sessions. Conflicts were resolved, and the students were able to get back on track, back in school, back to their studies, passing classes and graduating.
Although my trade is based on training and experience, it is more than a profession. It is the core of who I am, my passion, my calling. Improving the quality of other folks lives, improves the quality of mine. Resolving issues before they become legal or irreconcilable is my main objective. Although education is my greatest focus, my accomplishments have not been limited to that field.
Case in point: a major dispute between four local establishments and a well known national corporation created legal issues that were ongoing for more than twenty years. After erroneously receiving a court judgment against the local establishments, a further attempt was made to remove all persons using and still claiming ownership of the four local properties. The attorneys for said properties had failed to provide valuable information that would have resulted in a much different judgment. After much research of legal files, I was able to present the evidence and cause the most current petitions against them to be reconsidered by the national corporation who ceased proceedings, resulting in all four cases being dismissed.

Partner with me and others to help Bridge the Cultural Divide
Click links below to join our team of ...
Online Mentors and Bronzed Connections Members
This site is being updated
Click here or click links below to find new articles on
Education, Employment, Entrepreneurship, Economics, Easements
Comments and questions, contact: info@mearsmanagement.com
After reviewing all the pages,
return at a later date to see what's added.

Physical Address:
21384 Burtons Church Road
Melfa, Virginia 23410
Mailing Address:
P.O. Box 787
Onley, Virginia 23418
Phone: 757-787-7016
---
| Return Home | PR Services | Bronzed Connections | Owner Profile | Contact Info |