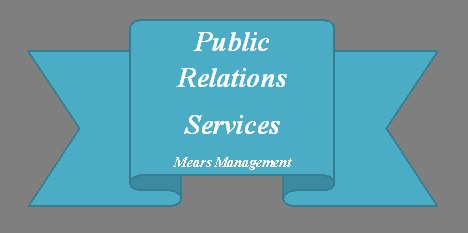 Mears Management's



Business Mission

To help you ...

Cut cost by helping you cut conflict
Manage and Market your Reputation
This agency, in partnership with global associates, provides specialized services online to individuals and other agencies who want to build PR and develop personal branding.
Click links below for specifics of each type of service.
The adage that "your reputation precedes you" is a reality that few of us can escape. Colleges accept, employers hire, customers endorse, and individuals recommend according to the trail left for them to follow regarding who you are, what you've already accomplished, what they feel you have the potential to achieve, and how you interact with others. This trail is often referred to as your "personal brand" in the professional world.
Page Last Updated January 5, 2016


| Consulting Services | Marketing Services |

---
| Return Home | PR Services | Bronzed Connections | Owner Profile | Contact Info |