BC-Youth Excel Project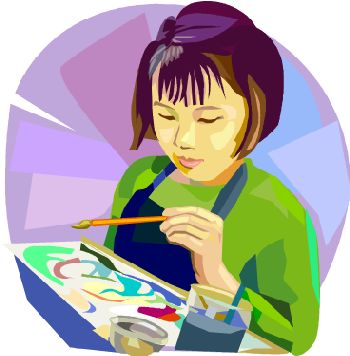 Objectives and Qualifications to Join ...
One of the best ways to encourage children to excel is by seeing and learning from their peers who have already achieved in some area of their lives. The Bronzed Connections Youth Excel Project (BC-YEP) has been initiated as a means to allow kids globally to do just that. Participants do not have to be successful in everything they are involved in, they do not all have to be straight "A" students, but they must have mastered some specific skill.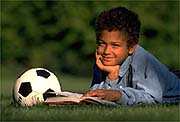 This project will showcase (for free) youth up to 18 years old who exhibit excellence in education, art, music, sports, journalism, community involvement, leadership skills, or whatever passion they have. Allow your child to become part of this BC-YEP team and serve as a role model to others by sending his or her background information with two relevant photos to site publisher. If writing is not your forte, just send the information and the profile will be developed for you. Click link below to see first profile and scroll down the page to see parent's comments.
Corey Taye Stratton - 8 years old - Las Vegas, Nevada
Click HERE ... OR ... click the "Join Now" Button above ... OR ... use our bcnews email address from contact page and Put "BC-YEP" in subject line to send your information.

Testimonial From Happy Parent
Whose Child has benefited From This Resource
Comments from Corey Stratton, Lil Corey's dad, Jan. 30, 2012 …
"LOOKS GREAT!!!! Thank you so much. He is reading it now. What a big smile on his face."
Comments from Corey Stratton, Lil Corey's dad, Feb. 2, 2012 …
"That piece is amazing!!! I am getting a lot of good feedback from it. Lil Corey has been selected to receive another award because of this great write-up. Thank you so much!!!"

Click on Buttons to Share This Page With Family and Friends
Invite Others to View and Participate in This Global Project
Click HERE to Visit Our Online Mentors Program
Click HERE to Review Other Membership Options
Help Encourage Children Everywhere to Excel
Thanks From The Owner and Publisher
Ollie K. Mears





Project Offered by Ollie K. Mears
Owner of Mears Management
Founder of Bronzed Connections
Published January 30, 2012
Updated May 25, 2012




| Corey Taye Stratton, BC-YEP Member |

---
| Online Mentors | BC Youth Excel Project | PR Associates | Sponsors |
---
| BC Members | BC Newsletter |
---
| Return Home | PR Services | Bronzed Connections | Owner Profile | Contact Info |