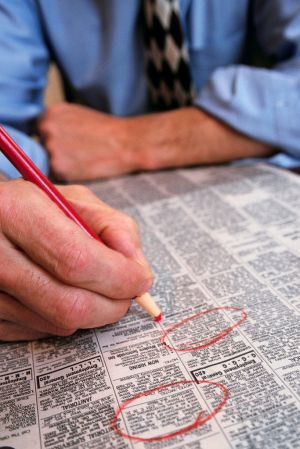 What's Changed In The Employment Arena?
Much has changed in how employers are hiring since the recent recession that produced millions of layoffs and employee terminations not due to their own fault but rather due to business reductions and closings. References from personal and professional connections are still their main source, and now with the high use of social networking, that source has been expanded to global contacts. This means even more people are able to apply for that job in your hometown, Which makes it even more important to show why they should employ you over the other applicants who will undoubtedly have similar academic backgrounds, similar work experience and similar goals.

With all of the current job losses from the downsizing resulting from the national recession, a major issue of concern is that many employers are discriminating against those who have been unemployed for long periods of time. The Equal Employment Opportunity Commission (EEOC) has questioned these practices and has held hearings to determine the validity of such practices.

Two New Jersey Senators filed legislation prohibiting employers or their agents from advertising a job that disqualifies an unemployed individual from even applying for a position, and new policy was signed into law on March 31, 2011. This law will undoubtedly not resolve the problem, just as other established Civil Rights laws have not been effective in stopping employers from discriminating. The most that will come from that policy is that employers will not blatantly place such restrictions in their job postings, but it can't block them from still using the restrictions in their decision making. This new legislature seems counterproductive in that it would be better to know up front that an employer is not going to review your application due to long term unemployment rather than waste time needlessly applying and eventually have your info thrown into file 13.

There are literally millions of folk claiming to be experts on the subject of job hunting, resume writing, interview skills, etc. And there are plenty of free insights provided on local, state and national employment websites. Google those subjects, and you will find a plethora of information that explains in detail what they think are the current strategies to use.

Online jobs are a dime a dozen. However, sometimes the jobs that are posted are merely logged into a computerized database and aren't really existing openings. Many were already taken even before they were posted yet show up in the search results as if they are available. If you have been diligently applying online and have received no responses, that is probably part of the reality of what's happening behind the scenes of the websites that you are using to locate work.

Recruiters and Human Resource Managers are often bombarded with too many resumes and cover letters to review each in its entirety. Therefore, it is important to grab their attention quickly so they will want to finish reading your resume and place it in the pile with those to be considered for interviews.

So CLICK HERE to stand out in a crowd of Job Seekers.

Click Employment Forum to view other articles on this topic
Click Bronzed Connections to access other forums and topics
Use Buttons to Forward Site to Others in Your Online Networks

Article Written and designed by Ollie K. Mears
Owner/Founder of Mears Management and Bronzed Connections
Published April 26, 2011
Last Updated Monday, October 1, 2012
---
| Curtis Morrow - Online Mentor | How To Stand Out In A Crowd Of Job Seekers | What's Changed In Employment |
---
| Education | Entrepreneurs | Employment | Economics | Easements |
---
| BC Members | BC Newsletter |
---
| Return Home | PR Services | Bronzed Connections | Owner Profile | Contact Info |