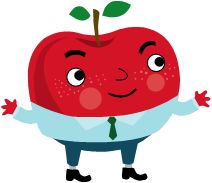 Education Defined and Refined
I am sure that school was the first word that came to your mind when you saw the title of this forum. And though school is the main resource for gaining academic and vocational skills, there is more to education than learning how to read, write and calculate. And it is more than information gained strictly in an institution of learning (school, college).

To be complete, every student should have different types of teachers for different types of situations. Effective education must begin with character development via encouragement from parents or guardians, then classroom teachers and school counselors. All students should have access to experts for gaining money management skills and family planning information before they receive income from any source and before they start a family or get involved in cohabitation. To be fully equipped, all students should have hands on job training within a work environment and access to learning from other's life experiences via mentors in order to get an understanding of how to survive real world challenges.

Education helps in not only finding and maintaining employment, but also in gaining self-confidence in other areas of one's life. Once gained, it is not easily taken away and provides a sense of accomplishment and desire to continue setting goals and achieving. One of the most important factors in getting the proper education is to determine as early as possible what your goals are in order to match coursework and training with objectives.


Reason Some Students Are Not Interested in School

The earlier a child is introduced to the purpose of education, given proper incentives for learning, explained the significance of doing well in school and given additional assistance, chances of having a successful school experience should be greatly increased. Statistics show that many children are often turned off to education during elementary and middle school ages for various reasons such as becoming bored, seeing no purpose for learning, would rather be playing and talking with friends, have a learning impairment, donít understand the assignments, falling behind and not passing, donít get along with other students and/or teachers and being suspended or expelled.
Click to return to the Education Forum to view other relevant articles
Click to return to Bronzed Connections main page to view other Forums and topics
Article last updated September 25, 2012

Forward Site to Others in Your Online Networks
---
School Suspensions | Education Defined and Refined | Learning From Other Cultures |
---
| Education | Entrepreneurs | Employment | Economics | Easements |
---
| BC Members | BC Newsletter |
---
| Return Home | PR Services | Bronzed Connections | Owner Profile | Contact Info |