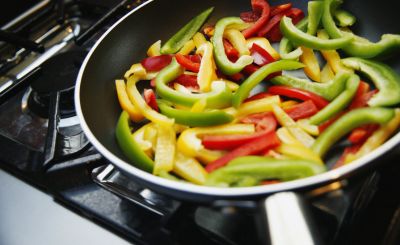 Economic Advocates
Give Community Support
Every human being requires food, shelter and other basic essentials. Thankfully, there are local and global advocates of economic rights who pay it forward by providing assistance to many who find themselves without those essentials, regardless of how that condition came about.

Our countryís economic problems have a direct impact on our personal economic problems in that it dictates the availability of funds, jobs, loans, etc. to ordinary citizens. Loss of jobs and income can increase poverty and homelessness due to home foreclosures, repossessed automobiles, loss of personal properties and other assets.

When the countryís economic standing deteriorates and the stock market responds accordingly, there is additional loss of investments and retirement income. People who once were thriving financially can suddenly join the ranks of the Have-Nots, while those who were already experiencing a negative cash flow continue to see little possibility of their situations turning around.

Rather than depend solely on our government to resolve all of these huge problems, some American citizens who are advocates of the economic rights of all people, some who are financially fit and even others who are not, provide assistance by paying it forward. This is done through donations and sponsorships or by educating, mentoring, training, providing employment opportunities for the unemployed and providing capital for business startups.

This willingness to help builds great public relations while building even more income or at least the potential for income for the sponsors as well as for the recipients. And fortunately, some are involved with no expectation of any return on their investment other than the joy of helping others less fortunate.

Various non-profit organizations and advocacies around the country have also developed programs that educate and intervene, legally and socially, on behalf of those in crisis. The NAACP, The Rainbow PUSH Coalition and other such national/international civil rights organizations have been instrumental in reducing conflicts that impact the economic status of target groups.

There are many localized agencies that are not given national media coverage and are not well known but are very effective because they focus on remedying the immediate and specific needs of individuals rather than the political needs of certain groups. Food banks, thrift shops and church affiliates fall in this category.

And there are those who feel that if you teach people to fish, they will eat for a lifetime. With the onset of the internet, numerous agencies now help empower people not only locally but also globally. Free information is disseminated via website services such as the "Online Mentors" Program provided by Mears Managementís "Bronzed Connections" newsletter.
It Really Does Take A Village
to Prepare Youth and Adults For The Real World
YOU can become an Economic Advocate
by simply sharing life challenges you have overcome
without leaving school, home or office

Click Online Mentors and Join Our Team Now

Click Economics Forum to view other articles on this topic
Click Bronzed Connections to access other forums and topics
Forward Site to Others in Your Network
This Article Published Monday, October 1, 2012
---
| Politics | Escaping Politics | Barack Obama | Economic Divide and NAACP | Economic Empowerment To Bridge The Gap | Income And Individual Accountability | Government And National Debt Management | Economic Advocates Give Support |
---
| Education | Entrepreneurs | Employment | Economics | Easements |
---
| BC Members | BC Newsletter |
---
| Return Home | PR Services | Bronzed Connections | Owner Profile | Contact Info |