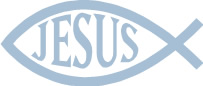 Burton's Chapel
Independent Methodist Church
21440 Burton's Church Rd.
Melfa, Virginia 23410
PH: 757-787-2650
Rev. Percy James, Pastor
Teach a person to fish ...
he or she can eat for a lifetime

Burton's Church History
(Overview by Church Historian - Ollie K. Mears)

Burton's Chapel is a historical site that originated from the oldest continuous Sunday School in America. In 1785 William Elliot initiated and conducted Sunday School on his plantation for his children, his servants and the neighboring children. The Negro class was taught separate from the Caucasians. His Sunday School class was later transferred to Oak Grove Church in Melfa, Virginia. This was a congregation of 50 Caucasian and 40 African American members worshiping together.
When the congregation decided that the African American members (then referred to as "Colored") should have their own place of worship, land was given to them in the 1800's by Thomas Burton for the purpose of building a Methodist Church often referred to by him as a "Methodist Meeting House." In 1821 a building was moved from Hart's Gate to the donated property located in Melfa, virginia, which is the present location. The establishment was named Burton's Methodist Episcopal Church but most often called Burton's Chapel.
By 1881, some members of Burton's had established services in other locations. There was a large Sunday School in operation on the border of Northampton County and another at a place called Big Woods. Each of these places soon had a church of its own. Big Woods became Grace's Church in Wachapreague, and nearer Northampton is Snead's Church. Both churches, now called Grace's Independent Methodist and Snead's Memorial United Methodist located in Keller, Virginia hold certain annual services together with Burton's Chapel, which claimed it's status as an Independent Methodist Church in February 1982.
Different Kind of Preachers
The present Chapel was established in 1897 and rebuilt in 1922. When members left to attend the established churches in their neighborhoods, Burton's membership had of course dwindled to a few dedicated people. During this time, the collection was as low as thirty-five cents and often as few as three people attended service. Preachers of this era obviously had no concern for money and much concern for ministering because they continued to preach as if the church was full, and they preached without pay.
Over the years, Burton's Chapel has had many faithful leaders, including one gentleman named Rev. Kerr who was a native of Jamaica and another minister named Rev. Frank Robinson, whose oldest son was a professional football player for a Canadian football team. So, this little church on the hill has had several interesting leaders. After there was a decision to sever ties with the Methodist Conference, which created a dramatic court battle, being left with no minister, the church members began to scout out their own messengers for each Sunday in the month. They easily filled the weekly slots with various preachers who admired them for their spunk. But in 1990, the active members chose Rev. Percy James as the new sole Shepherd of Burton's Chapel.
Finding Time for Others ...
As with most churches, there have been many baptisms, baby dedications and marriages held at Burton's. New members gained and old members lost. Renovations are also ongoing. Since faith without works is dead, several members offer up their time, money and efforts to help those who are shut in and those who are living in need of assistance. The Board Chairperson, Phyllis L. Mears, has partnered with Mears Management by becoming a Bronzed Connections Online mentor for students who need extra help with prepping for their careers. Click here for her profile and comments about mistakes she made and how she handled them while pursuing her own career as a teacher.

Weekly Regular Church Schedule:
Sunday School - 9:30 AM
Regular Main Service - 10:00 AM


Annual Joint Sunrise Services & Martin Luther King Services
Rotate Between:
Burton's Chapel - Melfa, VA
Grace Independent Methodist - Wachapreague, VA
Snead's Memorial - Keller, VA
St. Mary's - Jamesville, VA
Faith Tabernacle - Onley, VA
Herbert's Baptist - Wachapreague, VA
Mt. Nebo Baptist Church - Onancock, VA
Come And Celebrate With Us

Contact
Rev. Percy James, Pastor: 757-442-5125 (Home) or 757-442-1651 (Beeper)
Phyllis L. Mears, Chairperson: 757-787-2715
Church Phone: 757-787-2650

Profile designed and written by Ollie K. Mears
Owner of Mears Management and Bronzed Connections
Published September 15, 2009
Profile Last Updated January 22, 2013

Click links below to ...
Become a PR Associates member and have your profile published
View other Bronzed Connections Members listings and profiles
Online Mentors Program
BC-Youth Excel Project
Sponsors
Click link below to main page of this advocacy for economic empowerment ...
Bronzed Connections Online Publication
Membership Open to Businesses, Schools, Nonprofits and Individuals
Join Now to get your profile published on this site and build public relations
---
| Curtis James Morrow | Parks And Recreation | Burtons Chapel |
---
| Online Mentors | BC Youth Excel Project | PR Associates | Sponsors |
---
| BC Members | BC Newsletter |
---
| Return Home | PR Services | Bronzed Connections | Owner Profile | Contact Info |