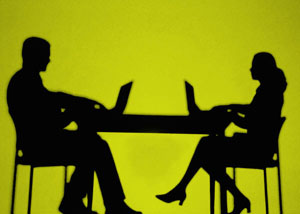 Mentorship Objectives
and Benefits
Become Part of This Pioneering Program
Market You and Your Agency
Without Leaving Home or Office
No Face-to-Face Requirement
No Ongoing Chat Sessions
Just ... Email your Insights
Global Opportunity For:

Entrepreneurs to advise those who are interested in business ownership challenges


Anyone who wants to gain insights from established entrepreneurs

Mentee Benefits:
As an online mentee, you will be able to gain insights from various people regarding challenges they have overcome as entrepreneurs. There are things that family, friends, school guidance counselors and coworkers have not experienced and therefore are unable to share much needed information with you. Getting information before starting a business or if you're still at the beginning stages of entrepreneurship can save you undue stress from wondering what you could do to reduce conflicts associated with running your own business.
Mentor Goals and Benefits:
As an online mentor, you will be partnering with Mears Management by becoming a Bronzed Connections member to help improve the quality of life for those who need motivation in order to move forward and progress. You will be providing information regarding entrepreneurial challenges you have personally overcome.

As a member, you will be joining a special group of allies who are advocates of economic empowerment and bridging the divide by building diverse partnerships. Hence, your profile information will be linked to the Entrepreneurship Forum within this free Bronzed Connections Newsletter after your Online Mentor's profile is published on this site. A link to your profile will be given to you for posting anywhere you desire online or offline. Fee shown in OM Membership Request form is nonrefundable and covers one profile article with identifying info, one photo and one external website link (if available), all of which must be approved before being published.

These professional profiles can be strategically added to your public relations portfolios, used for offline as well as online marketing. All information submitted will be edited in accordance to grammatical, spelling and content appropriateness. Any help needed in enhancing your profile will be provided by the owner of Mears Management. A link to your profile page will be noted on this Online mentors main page.

This offer is available to active and retired business owners who want to not only endorse Mears Management's mission to provide mentoring for youth and adults globally but want to become a consulting partner. This builds great Public Relations, which is the tie that binds people together. It really does take a village to help train and prepare an individual for the real world. Becoming a member means you will become part of this village, and your participation will make you part of our solution.
Click This Button

to View
Member Testimonials

--- OR ---

Click Button Below to
Become Part of Our Village Now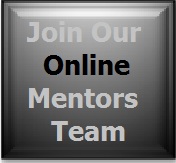 Simply tell us about ...
Your Entrepreneurial Challenge
How you managed the situation
Your bottom-line advice
Info moved: May 25, 2012
Page Last Updated: January 24, 2018
Please forward to your friends, family and associates
Click HERE to return to Online Mentors main page
---
| Mentor Membership Request | Mentor Membership Payments | Mentorship Goals And Benefits |
---
| Online Mentors | BC Youth Excel Project | PR Associates | Sponsors |
---
| BC Members | BC Newsletter |
---
| Return Home | PR Services | Bronzed Connections | Owner Profile | Contact Info |