Curtis James Morrow
A Picture Says it Best

Photographer, Videographer, Author, Artist
Chicago, Illinois - Email: agogoman76@aol.com
Website: Artspan


Get your copy of a book "My Sankofa" by the author
See Link below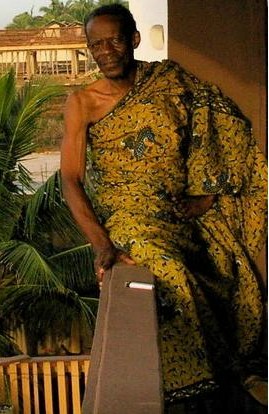 After four years in the military, including tours to Korea (as a Buffalo Soldier in the U.S. Army) and to Japan, Curtis Morrow's career as an entrepreneur evolved from 11 years in Africa. Between 1965 and 1976, he lived in Ghana, Togo and the Ivory Coast. One of the highlights of this period was being adopted by an Ashanti-Paramount Chief, Nana Kwaku Duah, and given the name "Kojo Achampong." His garb in the accompanying photo reflects the flavor of the environment in which he lived.
During this time, he learned the art of jewelry making as done by the locals where he resided and traveled in Africa. Through this new skill, Curtis was able to become self-sufficient and later employed as well as trained others to assist him. He brought this new skill with him when he returned home to the United States. Something he was quite pleased about because he had no desire to return to working as a laborer, which had been the kind of employment offered to him previously before going to Africa.
Mr. Morrow says that selling jewelery here in the states was much easier than in Africa. So, his business flourished for many years. When he made a final change in residence, access to proper facilities for this kind of business venture was no longer available, and he began to rely on other skills he'd gained as a photographer, videographer and artist. This is where he spends most of his time currently. As a freelance Press Photographer, Mr. Morrow covers political and social events in the African American communities. He does occasional work for the Chicago Alliance of African American Photographers (CAAAP) and for the local Chicago Crusader Newspaper. He has fun as a photo-journalist, documenting his journeys through his lens as he visits such places as Africa, Bermuda, South America and South Korea. Although he has authored two books, writing is really not his forte and being able to tell the story this way has made it much simpler for him.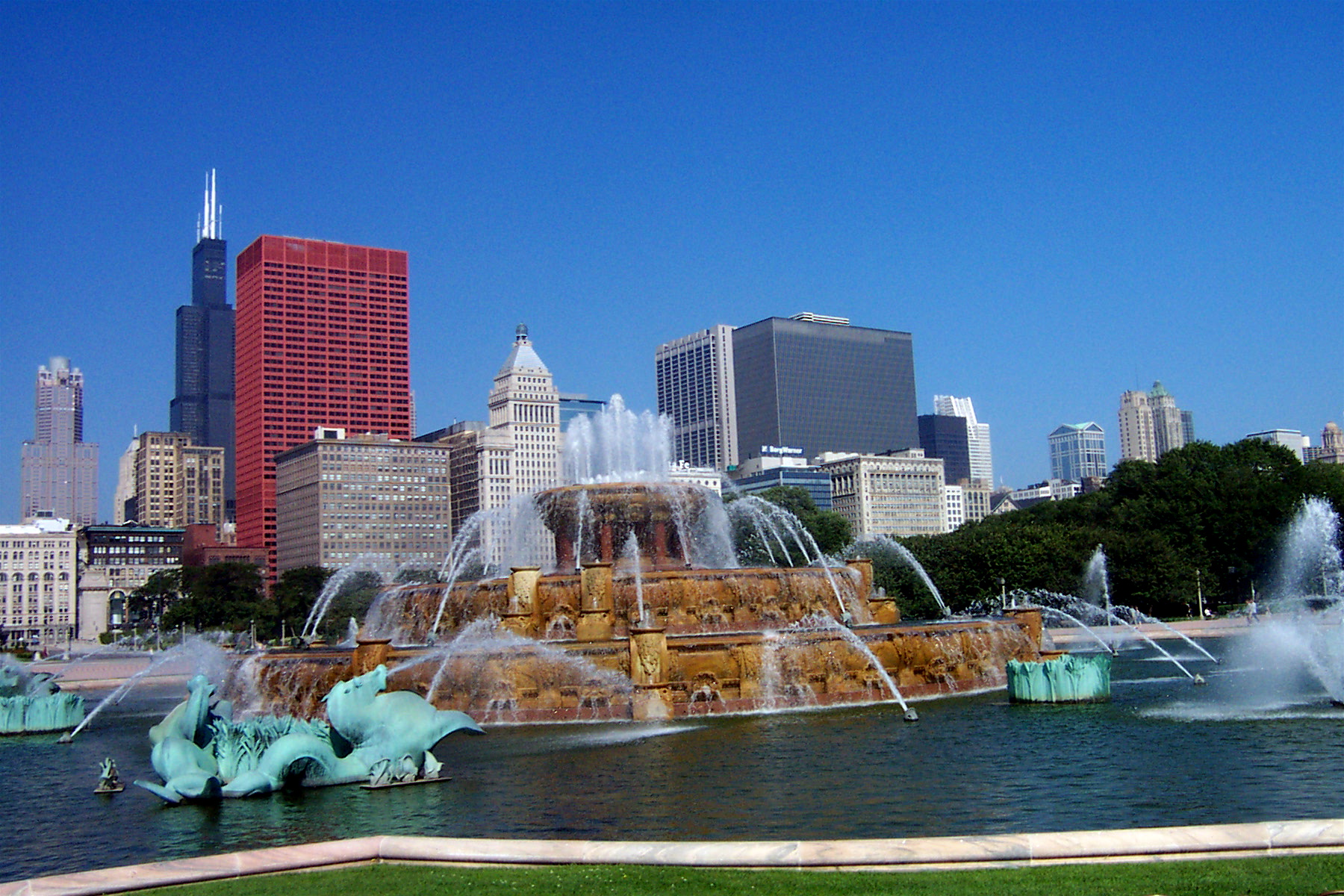 This entrepreneur is quite a unique gentleman with great experiences, which he has elegantly captured through his camera, depicted in his paintings and expressed in his books. The photo to the left is one he shot of the Sears Tower in Chicago, now called Willis Tower, which was once the tallest building in the world.
He didn't just take a picture, as you can see, he selected an excellent location to show the building's height and color contrast to others beside it. This photographer knows the significance of making his pictures stand out amongst the competitors and how to make it appealing to customers. Being a history buff, this photo and others taken of the tower from different angles, will definitely remain in his archived collection. Fortunately, you can also purchase one for your collection. Check out his online storefront to get a glimpse of who this man is and how his travels in and out of the country to numerous interesting places have molded who he has become and helped him live the life that some could only dream about.
Curtis James Morrow, whose life is definitely noteworthy, has also joined the Bronzed Connections team as an online mentor for youth and adults who may be prepping for or transitioning to new jobs. His understanding of how to survive in this country and in other countries makes him a valuable asset to the mentors program. Click here to gather more information about his career decisions and what he would have done differently had he considered his options.
See This Author's Book Below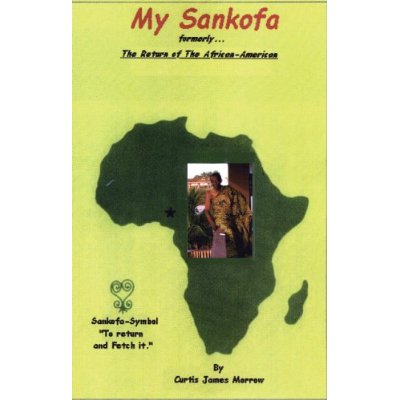 Book Title: My Sankofa
Book Type: Non-fiction
Author: Curtis James Morrow
aka "Kojo-Achampong"

Review by Ollie K. Mears
(Bronzed Connections Owner)
May 20, 2009
Overall Rating - Excellent

Have you ever been to Africa? Well, not to worry because this book will surely wet your appetite and motivate you to put it on your list of things to do if you haven't done so already. While reading this wonderfully written, non-fiction memoir, which is an account of one African American man's journey to Ghana, I was intrigued by his reasons for going to Africa, his decisions to stay and reasons for returning to America eleven years later. This writing definitely lives up to the intended meaning of the title ...
"Sankofa symbolizes one taking from the past what is good
and bringing it into the present in order to make positive progress
through the benevolent use of knowledge"
(Online Definition)
The book reads like an adventurous novel … keeps you wondering what barrier he'd have to overcome next, makes you anxious to find out why he considered it to be "paradise" in spite of the difficulties, how he survived, and which of the many "beautiful" African women who entered his life would return with him. I recommend this book to anyone who needs encouragement from someone who understands your quest for a better life than you're offered. He's passing on what his ancestors shared with him with hopes that you will use the insights and continue to pass them on to those who need a fresh perspective on what is possible and "renewed courage" to pursue unfulfilled dreams.
Click Here to Purchase Your Copy of "My Sankofa"
a Book of C. J. Morrow's African Journey

Profile Written and Designed by: Ollie K. Mears
Owner of Mears Management and Bronzed Connections
Published: Friday, September 11, 2009
Updated: Monday, July 25, 2011
Links Updated: Tuesday, January 14, 2014

Membership Open to Businesses, Schools, Nonprofits and Individuals

Click links below to ...
Become a PR Associate and have your profile published
View other Bronzed Connections Members listings and profiles
Read Bronzed Connections Advocacy Objectives and Newsletter
---
| Curtis James Morrow | Parks And Recreation | Burtons Chapel |
---
| Online Mentors | BC Youth Excel Project | PR Associates | Sponsors |
---
| BC Members | BC Newsletter |
---
| Return Home | PR Services | Bronzed Connections | Owner Profile | Contact Info |